SRI MOOKAMBIKA DEVI SATHA CHANDI MAHA YAGNA - QUERIES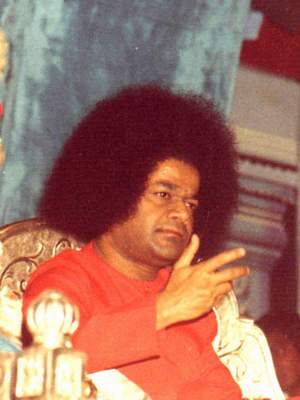 Sairam,
Bhagwan Baba had conveyed to some of the devotees assembled at Whitefield on Saturday the May 14th 2005 to propitiate Sree Mookambika Devi ( another form of Shakti or Durga worshipped at Kollur, near Mangalore) through a Shath Chandi Mahayagna (100 chandis ). The havan ( sacrificial fire) would ward off natural calamities and ensure health, peace and prosperity all over the world as Mookambika Devi is easily pleased with a shath chandi yagna.
Chandi Homam / Parayanam (recitation of the slokas) is done a 100 times. This is achieved by 33 priests chanting the Devi Mahatmyam 3 times and 1 final recitation to bring the tally to 100. If 33 priests are not available, the Yagna could be spread over 3 days with 11 priests chanting the slokas.Each recitation takes between 1-2 hours depending on the speed. Thus 3 recitations could take 4-6 hours per day.
In Dharamakshetra (Mumbai) the following homams were performed:
Agni Sthapana by Surya kirana
Peetha Avarna Mantra Homam (to be performed to propitiate Mahalakshmi, Maha Saraswathi and Maha Kali / Durga)
The Yagna at Dharmakshetra was conducted by Shri Ganesh (priest at Bhajan Samaj, Matunga, Mumbai) alongwith 11other priests.The chief priest was Shri Pitchumani.
In case devotees are interested to know how to go about doing the Havans they could contact Shri K.B. Santhanam at Dharmakshetra or Pundit Gourishankar ( +91 22 25284455 or his mobile no. +91 9324087788)
Trust the above would be useful in responding to the queries received by you.
RAVI GOPAL
More photos taken on 18-05-2005 on the occasion of the Sri Mookambika Devi Satha Chandi Maha Yagna conducted at Dharmakshetra.