Birthday Program on Zee TV, Sanskar TV and Astha Channel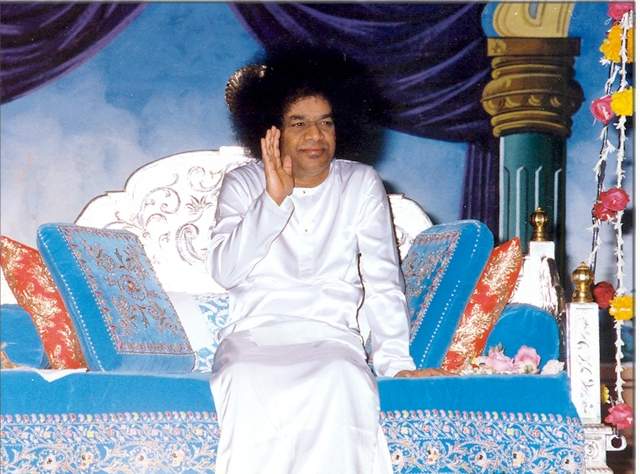 Sai Ram
BABA'S NEW BIRTHDAY SONG ON ZEE TV ( UK & Europe)

We have been advised that Zee TV will be broadcasting Baba's New Birthday song titled "Out And About" on Sunday the 27th November 2005 between 9.30 am - 10.00 am. (U.K Timings)

SANSKAR TV
There will be no live Telecast of the programme. However, after the programme, on the same day it will be put in our video streaming site www.saicast.org and also on Sanskar TV Channel around 9 o clock on 23rd night. Timings may vary, but there will be a scrolling message in Sanskar, please look for it.

On 24th Night, it will be on Jagran TV.

Again on Sunday, 27th, there will an one hour programme on Sanskar and on Jagran on Saturday, 26th.


We have also been advised that Astha Channel will be showing a video clip of the new Birthday Bhajan by the Sai Arpanam Group on the occassion of Bhagawan Sri Sathya Sai Baba's Birthday on 23rd November, 2005. The approximate timings for Indian Channel and International Channel are shown below. Please check for the correct timings with your local operator of Astha.

Astha Channel in India

4.15 PM (IST) - 5 MINS
6.30 PM (IST) - 5 MINS
11.30 PM (IST) - 8 MINS

Astha International (IST - Indian Standard Time)

8.15 AM (IST) or (2.35 GMT) - 5 MINS
7.50 AM/ PM (IST) or ( 2.20 AM/ 12 .20 PM GMT) - 5 MINS
2.55 PM (IST) - (9.25 GMT) 8 MINS


In sai service

Visit SAIRAM WEBSITE http://www.ssso.net for the latest updates on the happenings of the Birtdhay Celebration of Bhagavan Sri Sathya Sai Baba in Prasanthi Nilayam.